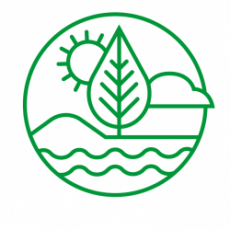 Webinar: Water Stewardship
Fellow Rotarians,
To kickoff the addition of 'Supporting the Environment' as Rotary International's newest Area of Focus, Districts 6220, 6250, and 6270 are banding together for a week of service focused on the environment October 4th-10th, 2021. Clubs throughout our region - most of Wisconsin, Michigan's Upper Peninsula, and a part of southeastern Minnesota - are encouraged to participate by focusing programming and service on the environment during this week.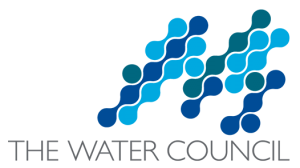 District 6220 has chosen to focus on Water Stewardship. And to help kick it off, we have Dean Amhaus, President and CEO of Wisconsin Water Council. and Matt Howard, Director of Alliance for Water Stewardship-North America, to present to us the role of individuals, communities, nonprofit organizations, farmers and businesses to be good stewards of water, and ideas for action.
As we all know - water is a very personal issue that is essential to our everyday life.
The Water Council
believes water stewardship is a humanitarian issue as well as a business issue. The public is increasingly demanding that businesses assess and mitigate water-related risk as part of their environmental, social and governance (ESG) reporting. These demands reverberate across the supply chain and, most importantly, in the communities that these companies call home. While businesses can report on water stewardship outcomes at the corporate level, the hard work happens at local sites: From dairies to manufacturers, all types of businesses need to account for how water impacts them and how their operations affect surrounding watersheds.
As business leaders and Rotarians committed to improving your communities and having a global impact, this session will explore action plans that you can implement that will both help improve your company's water stewardship performance and, in turn, have a positive impact on the watersheds where you live and work.
Presenters Biography:
Dean Amhaus
President & CEO

Dean has served as the president and CEO of The Water Council since March 2010. His diverse, 40-year background in multiple sectors encapsulates a wide range of expertise in government relations, branding, fundraising, economic development and nonprofit management in Washington, D.C., and Madison, Wisconsin. Dean has also served as the president of the Spirit of Milwaukee, a nonprofit dedicated to enhancing Milwaukee's image, as well as the president of Forward Wisconsin, the state's marketing economic development organization, and executive director of the Wisconsin Sesquicentennial Commission and Wisconsin Arts Board. Dean began his career working in Washington, D.C., for a firm that advocated for federal policy issues for the arts, humanities and people with disabilities.
Matt Howard
VP Water Stewardship at The Water Council & Director of AWS North America

Matt oversees The Water Council's sustainability and stewardship initiatives, which include regional partnership and oversight of the Alliance for Water Stewardship's International Water Stewardship Standard ("AWS Standard") and System in North America. In this capacity, Matt serves as the Director for AWS North America. He has 15 years in sustainability program development and management, including five years as Milwaukee's Sustainability Director. Matt came to Milwaukee from Washington, DC where he worked at the U.S. Department of Commerce and as a staffer in the U.S. House of Representatives. He has an MA from George Washington University and a BA from Valparaiso University. He is AWS and Lean Six Sigma accredited and serves on the WELL Water Advisory and the Wisconsin Governor's Wetlands Study Council. He served on the U.S. EPA's National Advisory Council on Environmental Policy and Technology from 2014-2019.
Webinar Information
Join us on August 5, 2021 at 5 PM Central Standard Time
Related Documents: